Victor E. Puscas, Jr.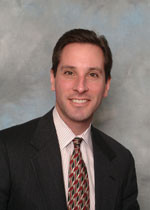 Mr. Puscas represents clients in civil and criminal litigation, including family law, in both Illinois State and U.S. Federal Courts. He has been a long-time faculty member at Waubonsee College and has taught courses in Business Law and Criminal Justice. He is the author of a text entitled, "Breaking Routine: Rightful Termination of Probationary Personnel" , which deals with employment law issues among probationary police officers. Mr. Puscas is a former police officer who has also been employed as a Kane County State's Attorney, a Special Assistant Will County State's Attorney, and a Special Assistant Illinois Attorney General. Mr. Puscas has also worked as an Administrative Law Judge for the City of Aurora.
Mr. Puscas is admitted to practice law in Illinois State Court, U.S. Federal Court for the Northern District of Illinois, including Trial Bar, the U.S. Court of Appeals for the Seventh Circuit, and the Supreme Court of the United States of America. He is a member of the Illinois State Bar Association and the Kane County Bar Association.